How you appear matters the most and as they say, that you can precisely judge a person by looking at their shoes. People usually glance at your shoes before they glance at your attire, hence it is necessary to wear clean, polished shoes. While the process of polishing by yourself on a daily basis can be mundane and time-consuming, automatic shoe polisher can make it convenient for you.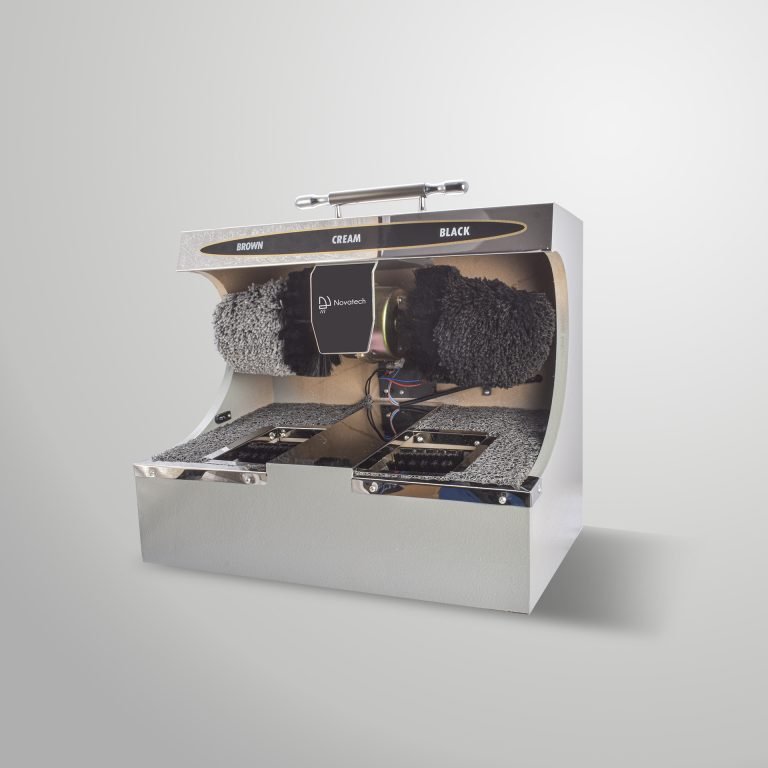 Shoe Polishing Machine for Home
Polishing your shoes with your hands can be a huge mess with polish stains left on the skin and floor. Manual process also consumes a lot of time, whereas a shoe polishing machine can save you a couple of minutes and complete the process within a few seconds. Shoe polishing machine with automatic sensor is definitely more effective than buffing your shoes with your hands.
Features of shoe polishing machine
Cabinet: Stainless Steel #304
Voltage: 220 V/ 50 Hz/1Ph
Rated Power: 40 W
Speed : 1400 RPM
Operation : Infrared Sensor Type
Time Protection: 1 minute auto cut off
Cream Capacity: 200 ml dispenser
Brush : Brown and Black with soft and hard bristles
Shoe Polish Machine with Automatic Sensor
We provide a great quality shoe polishing machine that gives good protection to the shoes and improves its conditioning. We also provide shoe wrap machine and shoe polishing machine that come with a sole cleaner. Our automatic shoe polish machine will give you gleaming shoes within seconds and add a touch of elegance to your entire look.
What are the benefits of using a shoe polishing machine?
It eradicates the manual process of polishing the shoes
Automatic shoe polisher has more strength compared to using your hands
It can deeply clean the shoes and make it shine brighter than before
Automatic shoe polisher can make the process much quicker
You can avoid using multiple layers of polishing for a fine look
Automatic shoe polisher finishes the process of polishing in the first time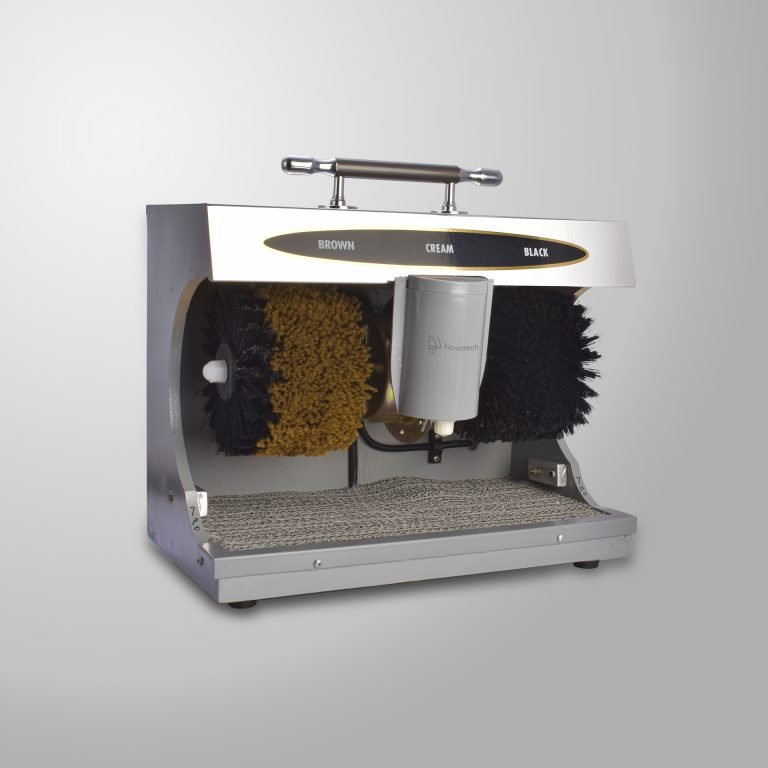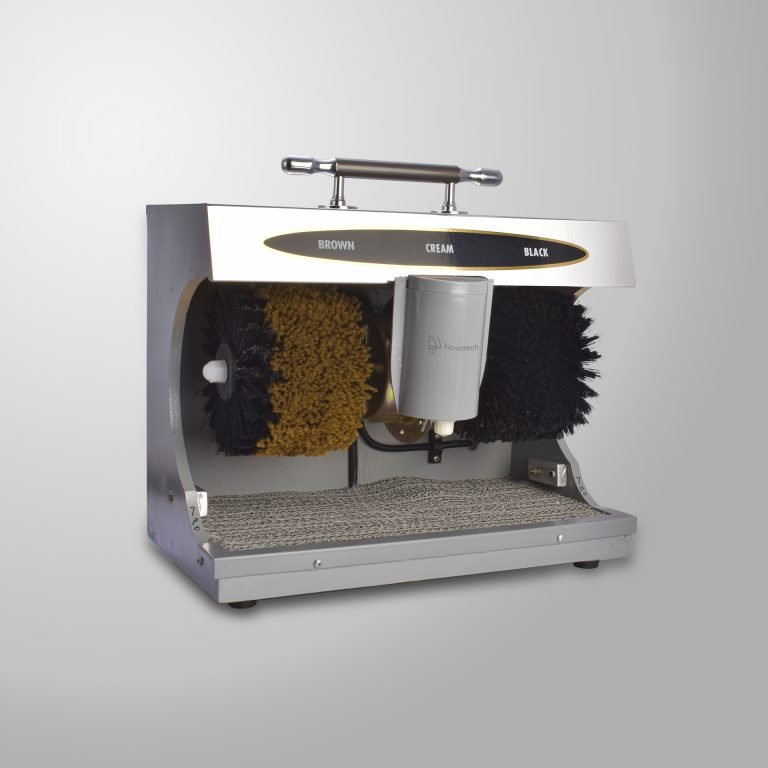 Shoe wrap machine
Our manually operated shoe wrap machine is made of an aluminum body with loading capacity of 100 plastic covers. It wraps the bottom and side of your shoes and eliminates the task of changing or removing your shoes when entering a clean area.
The shoe polishing machine from Novatech can be used at home or office which can protect your house and workplace from large amounts of mud and germs.
Shoe polishing machine with a sole cleaner
Our shoe polishing machine with a sole cleaner helps in cleaning the soles of the shoes with time cut off at 30 seconds. It comes with black and red brush with soft and hard bristles, and black brush with hard bristles for cleaning the sole.