Automatic Hand Sanitizer Dispenser
A wall-mounted automatic hand sanitizer dispenser is the most effective way to maintain good hygiene. The best part about touchless hand sanitizer dispenser is that it can be mounted on the wall and it makes the process completely conscious and touch-free.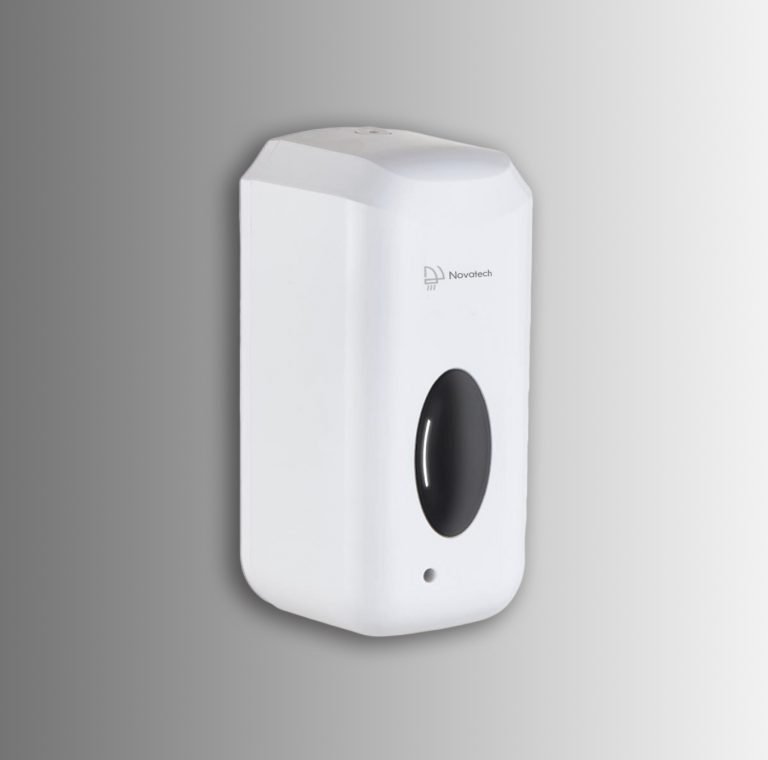 How does it operate?
The mechanism of a wall-mounted automatic hand sanitizer dispenser is designed in a way that allows the system to automatically dispense the sanitizer. The in-built infrared sensor senses the user's presence and on detecting the object below, it dispenses sanitizer as per the pre-set limit. This makes the entire process touchless, safer, and fully automatic.
Novatech's automatic hand sanitizer dispenser is completely touch free and can be wall mounted anywhere for different uses. It can be placed in a hospital lobby, home, offices, restaurants or schools to ensure that people are prevented from being infected by contagious germs. It can be placed at the entrance of a shop or home to make sure that visitors first sanitize their hands before entering the space.
Placing an automatic hand sanitizer machine at the entrance also gives the visitor a notion about your hygiene and he will accordingly maintain hygiene measures at your place.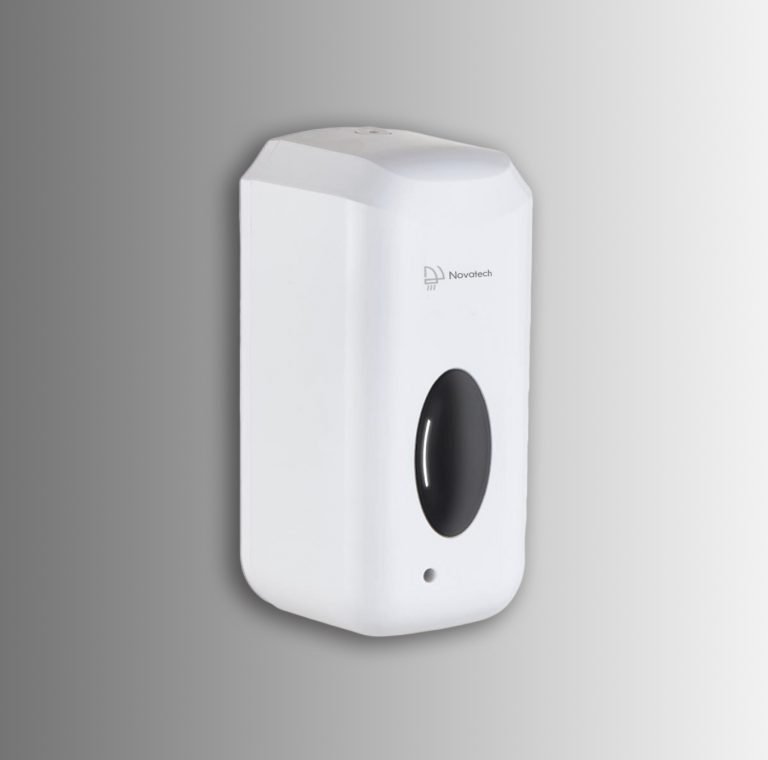 Touch free hand sanitizer dispenser from Novatech India eliminates the whole hassle the user would otherwise have to follow, in context to reaching out to his pocket or bag, removing the sanitizer, opening the cap of the bottle and then using it with the same hands. Automatic hand sanitizer dispenser contains alcohol-based sanitizer which is more effective in killing germs and keeps the hands clean and germ-free.
Why should you prefer hand sanitizer machine or touchless sanitizer dispenser?
 Automatic hand sanitizer dispenser enables the user to sanitize the hands
 It keeps your hands clean
 It avoids the spreading contagious germs
 It requires less effort on the user's part
 It eliminates the process of washing hands every time
 The pre-set limit reduces the amount of sanitizer being wasted
 This is a quick and convenient way to follow hygiene measures