Washing hands frequently is one of the basic hygiene processes that must be followed by all. Constantly cleaning your hands protects you from a large number of bacterias and viruses that you are exposed to on a daily basis and avoids these germs from settling on your hands. Using a wall mounted liquid soap dispenser is a sanitized, germ-free, and convenient way to avoid the easy spreading of germs. It's one of the most essential bathroom accessories.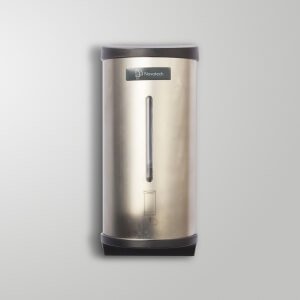 Why should you opt for liquid soap dispenser?
It is hygienic and can be installed quickly
It is extremely simple and easy to use
It keeps away the mess from the sink, caused by a traditional soap bar
It avoids soap wastage like a traditional soap bar that could easily be dissolved
Sensor hand wash dispenser eradicates the process of germs transferring from one person to the other
It eliminates that one common point of contact who could possibly transfer the germs to another
Automatic hand wash dispensers
With advanced technology, now you also have automatic hand soap dispensers available in the market. These wall mount Hand wash dispensers are built with an automatic operating system and work without touching them. They are touchless and operate automatically with infrared sensors. Automatic hand wash dispensers or sensor soap dispensers are built with a technology that can identify the user's presence and automatically dispenses the soap on the user's hand. This technology enables the automatic hand wash dispensers to dispense limited soap only.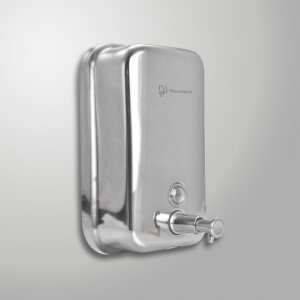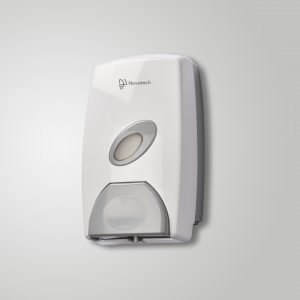 These liquid soap dispensers can be mounted in households for various reasons. You can use it near the washbasin, kitchen sink, or in bathrooms for dispensing shower gels. Using a dispenser can also add a touch of glamour and elegance to your home decor, and make your guests feel that you really care about implementing hygienic solutions at home.
Indian brand Novatech's liquid soap hand wash dispenser provides stainless steel and polycarbonate ABS casing cabinets that come with brass cylinder valve and stainless steel spring valve. The liquid dispenser operates with a manual push-type, brass push-type, and touch-free infrared activation. They are designed for a liquid soap capacity of 400ml to 1000ml and dispense 2ml soap at one use.
You can get this automatic soap dispenser delivered anywhere in India.
If you're looking for a space-saving automatic soap dispenser, then a piston, spout, and top cover with a satin finish, made of 304 stainless steel is a suitable option. It can hold 250ml of soap capacity.
Sensor Hand Wash Dispenser
Traditional soap bars increase the chances of spreading germs, as traditional soap bars are shared by many. Especially in public places, you aren't aware of other people's hygiene habits, and using soap bars can spread the germs easily.
The hands free liquid soap dispenser is perfect for places with large crowds like schools, colleges, hospitals, malls, theatres, etc. Besides public places, these liquid soap dispensers can also be used for household requirements.